My "Jewel Quest" based game called "Quest for Witchcraft" for the Spectrum is finished: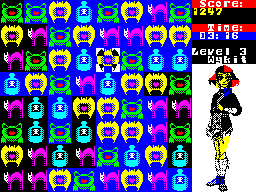 At present time it is exclusively written for the "Scene+" disczine, but will be available later (late next year) also for free.
I just waiting for the Beeper Music from Mr Beep now.
More infos on my website, and I will send the finished version soon to Boriel too.