A friend of mine has sent me an URL to Context Free, a programming environment for the CFDG language -very simple, but very powerful that defines context free grammars- which generates beautiful graphic structures as shown in this post.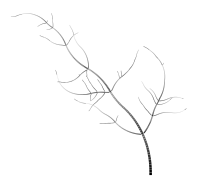 This language allows you to define a ser of non-deterministic rules, which executes in a recursive fashion, in a way that resembles Prolog.
The program is available for Windows, Linux and Macintosh under the GPL license.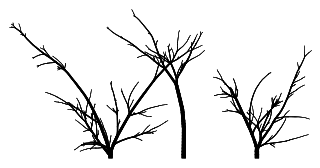 If you're interested and want to see more pictures, then don't miss this gallery created by a growing fan group of this language.